sale_heading:Online quote|skc_value| sale_description:Get a storage quote today|skc_value| sale_url:/pages/online-quote|skc_value| active_promotion_banner:false|skc_value| banner_is_overlay:true|skc_value| db_xlarge_image:files/Web_Banner_-_v8_HighRess__PSD_Longer_Version_c20397cf-1122-48ac-8e0b-a1fb9e476b83.png|skc_value| db_dt_image:files/Web_Banner_-_v8_HighRess__PSD_2880x940_x940_crop_right_bb6d721b-a571-4297-b27a-ae5c638fa135.png|skc_value| db_ip_image:files/hero-ipad-1536x660_0247ddbf-40df-4edf-9185-3b8898919997.jpg|skc_value| db_mb_image:files/Heropage-mobile-750x560_9d35c865-f02a-4328-bba1-06a71075aa94.jpg|skc_value| dbb_dt_image:files/banner_box_df.jpg|skc_value| dbb_ip_image:files/banner_box_df_ip.jpg|skc_value| dbb_mb_image:files/banner_box_df_mb.jpg|skc_value| pb_xlarge_image:files/Web_Banner_-_v8_HighRess__PSD_Longer_Version_xl.png|skc_value| pb_dt_image:files/Web_Banner_-_v8_HighRess__PSD_2880x940_x940_crop_right_bb6d721b-a571-4297-b27a-ae5c638fa135.png|skc_value| pb_ip_image:files/hero-ipad-1536x660_0247ddbf-40df-4edf-9185-3b8898919997.jpg|skc_value| pb_mb_image:files/one-month-free-june-2023-campaign-2-751x561.jpg|skc_value| pb_url:/pages/promotions-terms-conditions|skc_value| sp_pc_show:false|skc_value| sp_pc_url:/pages/boxes-packing-items|skc_value| sp_pc_image_mb:files/boxshop-boxhomepage-750x300_fcc769a1-0ce7-4143-9f63-448bdb9a09ec.jpg|skc_value| sp_pc_image_ip:files/boxshop-ipad-768x716_d313f8cc-dc73-45b5-8fa3-ce7a3654bb46.jpg|skc_value| sp_pc_image_small_dt:files/boxshop-desktop-834x500_0e651508-320e-4a9c-8d1c-fb423fff9120.jpg|skc_value| sp_pc_image_dt:files/boxshop-largescreen-1492x500_8e5e7175-1f4e-410d-9cbb-848d05505e2d.jpg|skc_value| wcu_heading:More great reasons to choose Storage King|skc_value| wcu_sub_heading:|skc_value| out_heading:Find the right space for you|skc_value| out_sub_heading:<p>Select the space that matches your storage requirements to see more details and prices.</p><p>Prices vary according to location, access levels and a range of other factors</p>|skc_value| utc_know_description:<h2>How it works</h2> <ol> <li>Choose your location, unit type and move-in date, then reserve your space.</li> <li>Pay a reservation fee and look out for the rental agreement in your email.</li> <li>Move in. We can help with packing and even organise free or discounted truck hire.</li> <li>Change your unit size or move out at any time. There's no long-term contracts and your rent is calculated on a daily basis after the first month, so you only pay for what you need.</li> </ol> <ul> <li>Clean, secured units<p></p> </li> <li>Instant booking</li> <li>No lock-in contracts</li> <li>Extended access hours</li> <li>Insurance available</li> </ul>|skc_value| utc_box_description:<p>Answer a few simple questions and we'll help you calculate how many boxes you need in each size, plus tape, wrap and other packing materials.</p>|skc_value| utc_box_link:/pages/boxes-packing-items|skc_value| utc_box_link_text:Calculate now|skc_value| utc_terms_description:<h2>SUMMARY OF IMPORTANT POINTS</h2><ul> <li>All payments are to be made in advance by you (the Storer)</li> <li>Goods are stored at your risk. We recommend that you take out insurance cover.</li> <li>The Facility Owner (the "FO") is excluded from liability for the loss of any goods stored on its premises, except for laws which cannot be excluded, including rights under Australian Consumer Law.</li> <li>You must not store hazardous, dangerous, illegal, stolen, flammable, perishable, environmentally harmful or explosive goods.</li> <li>Unless specifically itemized and covered by insurance you must also not store goods that are irreplaceable such as currency, jewellery, furs, deeds, paintings, curios, works of art and items of personal sentimental value or items worth more than $2000 AUD in total. While the FO takes reasonable care to provide a secure Space, we cannot guard against all risks and unforeseen circumstances beyond our control and therefore, we recommend that you take out insurance in relation to items you intend to store in the Space or store valuable goods in places specifically designed for this purpose (i.e. a safety deposit box).</li> <li>The Space will only be accessible during set access hour as posted by the FO.</li> <li>14 days' notice must be given for termination of this agreement.</li> <li>The Storer must notify the FO of all changes to their or the ACP's address, email, telephone numbers or other contact details</li> <li>If you fail to comply with material terms in this agreement the FO will have certain rights which include forfeiture of any Deposit and the right to seize and sell and/or dispose of your goods (see clause 6)</li> <li>The FO may have the right to refuse access if all fees are not paid promptly (see clause 11)</li> <li>The FO has the right to enter the Space in certain circumstances (see clauses 6, 13, 14, 19, 20, 21 & 23)</li> <li>The FO may use a microprobe or CCTV to view inside the Space and rely on footage to enforce the contract, and/or may release footage to authorities (see clause 21A) in certain circumstances, including where the FO reasonably suspects breach of the law or damage to premises.</li> <li>The FO may discuss your account, any default and your details with the ACP. Upon termination, default, or death the FO may elect to release items to the ACP (see clause 10(i).</li> </ul><p>See full Rental Terms & Conditions <a href="/pages/rental-terms-conditions">here.</a></p>|skc_value| wcu_items:image:files/storage-king-more-room-to-move-key-feature-new.png|skc_block_value| heading:More room to move|skc_block_value| description:<p>Need help? Our expert team have years of experience working with thousands of happy customers. Whether you're upsizing, downsizing or something in between, we can help.</p>|skc_block_value| link:/pages/premium-solution|skc_block_value| link_text:Speak to an expert |skc_block|image:files/storage-king-more-boxes-key-feature-new.png|skc_block_value| heading:More boxes|skc_block_value| description:<p>Choose from a huge range of boxes and packing materials including port-a-robes, tape, bubble wrap, protective blankets and more. Click and collect or get it delivered to your door.</p>|skc_block_value| link:/pages/boxes-packing-items|skc_block_value| link_text:Shop now |skc_block|image:files/storage-king-more-options-key-feature-new.png|skc_block_value| heading:More options|skc_block_value| description:<p>No idea how much space you need? Or what services you'd like? We'll come to your home or office to help customise your solution and provide a free quote.</p>|skc_block_value| link:/pages/get-a-free-in-home-office-quote|skc_block_value| link_text:Organise now |skc_block|image:files/storage-king-more-locations-key-feature-new.png|skc_block_value| heading:More locations|skc_block_value| description:<p>Get convenient access with a huge network of stores, extended opening hours and wide range of spaces. Plus you can start today, with no waiting period and no long-term contracts. </p>|skc_block_value| link:/pages/find-a-store|skc_block_value| link_text:Find your nearest store |skc_value| out_items:|skc_value| utc_items:image:files/storage-king-and-the-three-birds-renovations-styling-storage.jpg|skc_block_value| heading:Check out the three birds renovations' styling storage|skc_block_value| description:<p>Renovation legends Lana and Ronnie give us a sneak peek into how they store their styling goods.</p>|skc_block_value| video_id:6QfjJ4_Ml0E|skc_block_value| video_link_text:Play video |skc_block|image:files/decluttering-and-getting-a-home-ready-for-sale.jpg|skc_block_value| heading:DECLUTTERING AND PREPPING YOUR HOME FOR SALE|skc_block_value| description:<p>Looking to sell? Get your house in tip-top shape with these top tips from decluttering expert Jan. </p>|skc_block_value| video_id:YhhYNH_Zo0g|skc_block_value| video_link_text:Play video |skc_block|image:files/how-to-pack-your-items-in-to-storage.jpg|skc_block_value| heading:HOW TO PACK YOUR ITEMS INTO STORAGE|skc_block_value| description:<p>Maximise space and keep your stuff in top condition with these must-see storage packing tips. </p>|skc_block_value| video_id:nTZhZB0IEzI|skc_block_value| video_link_text:Play video |skc_block|image:files/moving-house-checklist-tips-on-relocation.jpg|skc_block_value| heading:Your moving house checklist|skc_block_value| description:<p>Make the moving process as streamlined as possible with this easy guide. </p>|skc_block_value| video_id:QQS1lu_41Ig|skc_block_value| video_link_text:Play video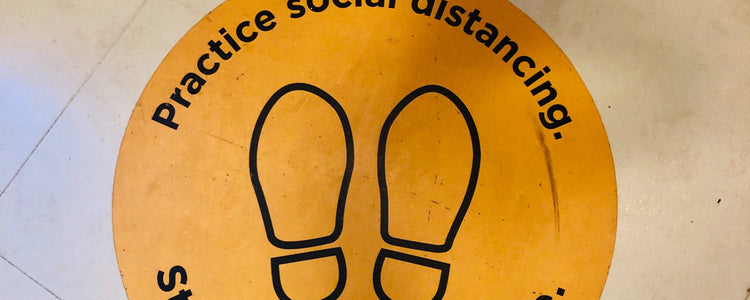 Covid -19 Information | Victoria Stage 4 Lockdown
To our valued Victorian customers,
From Wednesday August 5th (11:59pm) to September 17th, Victoria will impose Level 4 restrictions across Metropolitan Melbourne. Under these restrictions Storage King will remain open for on-site work with a strict COVID Safety Plan.
The health, safety and wellbeing of our customers, colleagues and community is our top priority and we are committed to providing a safe environment.
You may be planning to access a storage space during the Government imposed restriction period. Access to our facility is limited to people who have a genuine and unavoidable need due to personal circumstances, along with those working in "Permitted Industries" or providing "Permitted Services". We recommend you refer to the Victorian Government website for more information. If you plan to access your storage space please make yourself aware of these restrictions prior and comply with these restrictions whilst there.

Storage King Victoria is trading under a very limited and strict COVID Safety Plan

(more information)

and retail sales can only be made under a "Click and Collect" or delivery basis via our website

(Box Shop)

. All transactions can occur in a completely contactless nature via the phone and/or online.